December 2006 : Kellen Arrives
On December 14, 2006 Kellen made his debut at 10lbs, 21". Kellen was the perfect addition to our family. He made me an official #boymom. He was our sunshine and our rainbows.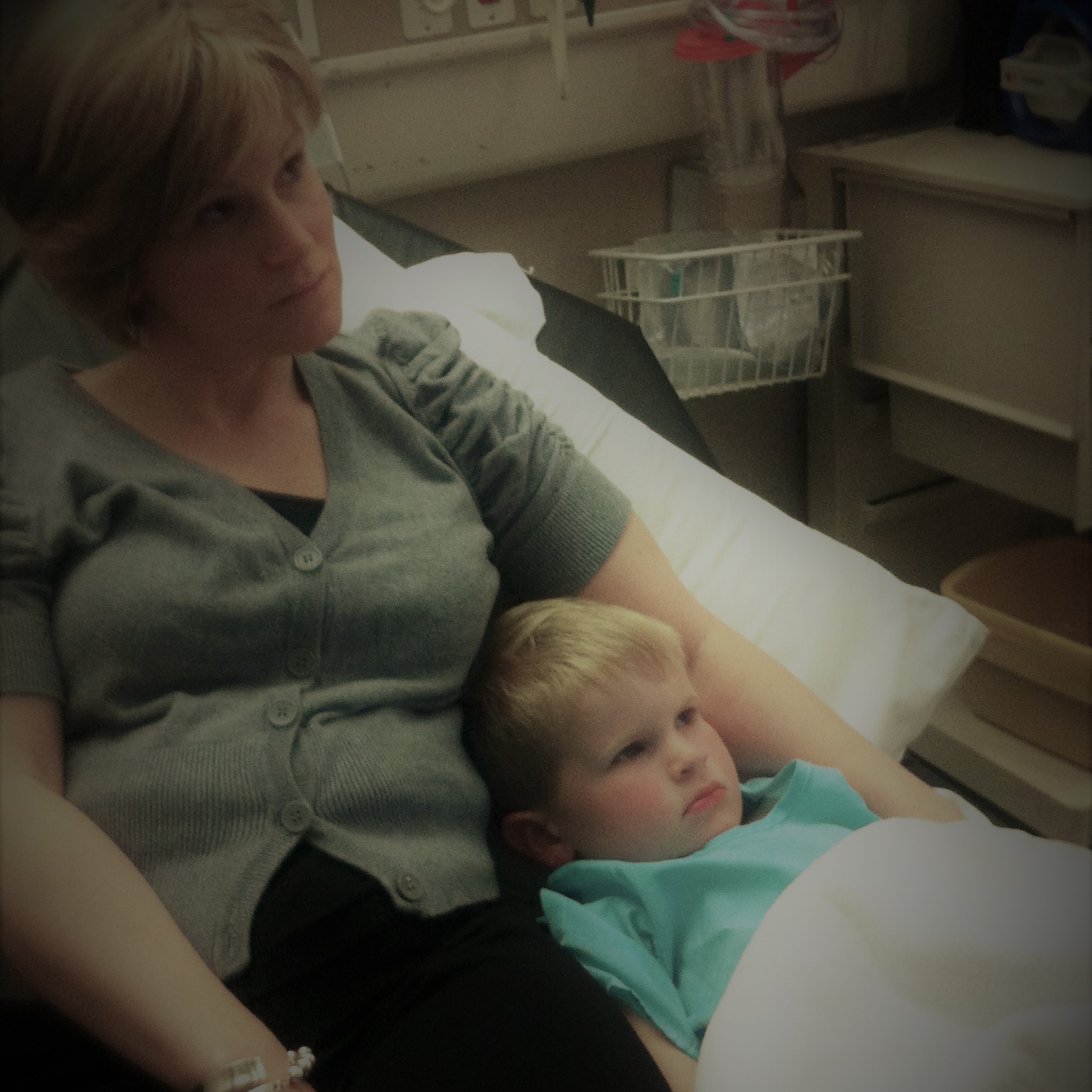 august 2011 : Our Baby has cancer
After months of ER visits for belly pain, sleepless nights, unanswered questions and misdiagnoses, we finally heard the most devastating words a parent can hear, "Your son has stage IV, high risk neuroblastoma." Our world fell apart and a new world began…a Krusade.
August 2011-january 2013 : The Krusade begins
High intensive treatment begins and we watch our playful, energetic, funny and beautiful 4,5 and 6 year old become a different human. We watched him throw up blood, overcome major surgeries, watched him poked with needles countless times all while our heart broke more each time. Finally, the chemotherapy won, it destroyed his liver and he was dying. We were told to bring in our priest. Then it happened, Kellen WON. He cheated death AND became cancer free! After 4 weeks in the hospital, he walked out and went back to school.
November 2015 : Here We Go Again
While on our family vacation over Thanksgiving we received the news that topped the first cancer diagnosis. Kellen's recent scans revealed that the cancer returned to his brain. There was no curative treatment. How would our baby beat this beast again? Treatment began and is so harsh on his body. The time finally came and the good no longer weighed out the bad and we stopped treatment on our baby. The cancer would win this time, or so we thought.
February-june 2016 : I thought we only had 6 weeks doc?
As days crept by and we looked for Kellen to become more sick, but he didn't. He improved being out of treatment. We sought out a 2nd opinion which took us to Dr. Giselle Scholler. With her gentle manner and her unwavering determination to save our children, she helped save Kellen. The cancer wasn't winning, Kellen was winning. With each scan his disease was stable. What if the cancer decides to spread again? We couldn't risk it. We had to do the next best thing because time has never been on our side.
2016-present day : Kellen for the win in NYC
He began yet another phase of treatment which was what we can credit to his overall survival. As the months went by and scan by scan, the cancer was almost gone. Our question was, WHAT can we do to take him over the hump? Please God, tell us what we need to do for our perfect little boy to give him his life back, cancer-free? That prayer took us to New York City. We waited 6 years to get into this trial. After facing a total of 3 relapses and 1 relapse to the brain, getting to this moment in time is nothing short of a miracle of God. So, Kellen will begin a vaccine trial to help train his body to fight any new cancer cells that may grow in his body.